An Expert's Guide to Luxury Jewelry Care
October 23rd, 2020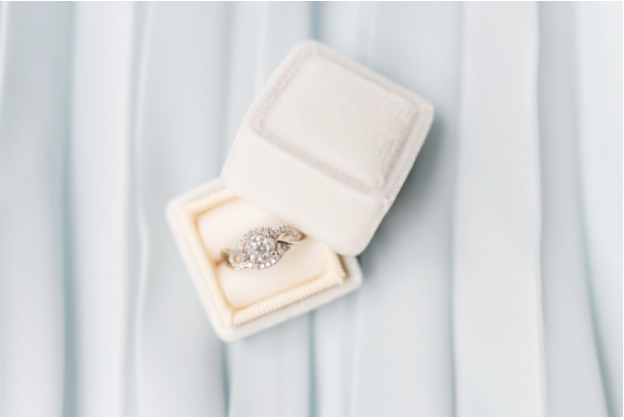 Jewelry maintenance is half the fun of owning jewelry. For some, it can be a quick and easy meditative experience that connects them with their personal style accents. For others, it can be an unapproachable chore. Our guide gives you the fundamentals of taking care of your luxury jewelry and extending its life for generations.
At Home Jewelry Care
For the most part, you'll be performing your own jewelry care. Luckily, it's very simple and straightforward. A gentle touch and regular care can keep your necklaces, earrings, bracelets, and rings in pristine condition. All you need to keep your luxury jewelry clean is soap, water, and an eye for detail.
For an easy and effective wash and rinse, fill a bowl with a few drops of gentle soap and warm water. Allow your jewelry pieces to soak in the soapy mix for about 10 minutes. After 10 minutes, take them out and lightly brush off excess debris with a soft-bristled toothbrush. Rinse your piece with warm water and dry it off with a soft cloth. It's as easy as that.
Improving the Longevity of Your Jewelry
Limiting exposure to dirt, grime, oils, and chemicals is crucial to maintaining fine jewelry. Short of keeping it tucked away in your jewelry box, there are a few things you can do to keep its shiny luster bright and full instead of dull and colorless. For one, you should always avoid using chemical cleaners. These and chlorinated water in pools can tarnish metals and gemstones.
Sunlight can also affect some colored gemstones. For instance, heat and light can cause stones like topaz and amethyst to fade over time. Harsh sunlight can also bleach and peel pearls. In some cases, gemstones like opal can darken when exposed to an excess of light. A safe and compact jewelry pouch or case can keep your pieces vibrant for longer.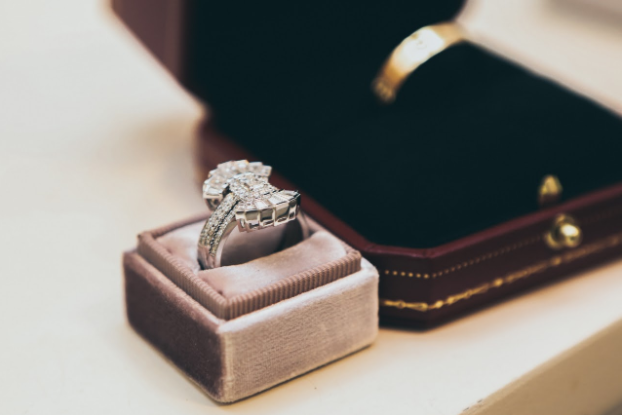 Jewelry Storage
Jewelry storage is a critical aspect of jewelry maintenance. Storing your jewelry in any old drawer is a recipe for disaster. Loose diamonds, jewelry, and timepieces can easily be lost among the cracks and crevices of your furniture. They are also vulnerable to scratches and breakage when tossed carelessly into a random container.
Fine jewelry typically comes in a small and felt-lined box or case that can meet your basic storage needs. For a large collection of jewelry, a jewelry box can help organize your precious accessories rather than having an assortment of individual boxes scattered around. Jewelry boxes are usually felt-lined and feature individual compartments for different jewelry types.
A Note on Pearl and Opal Care
Pearl-studded jewelry harkens back to a simpler time. Opals exhibit a mystifying iridescence that draws the eye. Unlike most jewelry materials, pearls and opals absorb moisture in the air. Avoid storing opals and gemstones in safes and lockboxes. Instead, keep them in a jewelry box or jewelry pouch for storage. Even better, you can wear your pearl necklaces out and they'll absorb the natural oils and moisture from the environment to retain their flawless luster.
LV Luxury Jewelers: An Expert In Jewelry Care
For professional jewelry repair services, trust LV Luxury Jewelers to complete all your jewelry repairs and maintenance in a quick and efficient manner. Our luxury jewelry stores feature a refined selection of luxury designers. Stop by our luxury showrooms in Las Vegas to find a jewelry piece you or a loved one will adore.