Designer Spotlight: The Swiss Precision of Breitling
September 1st, 2020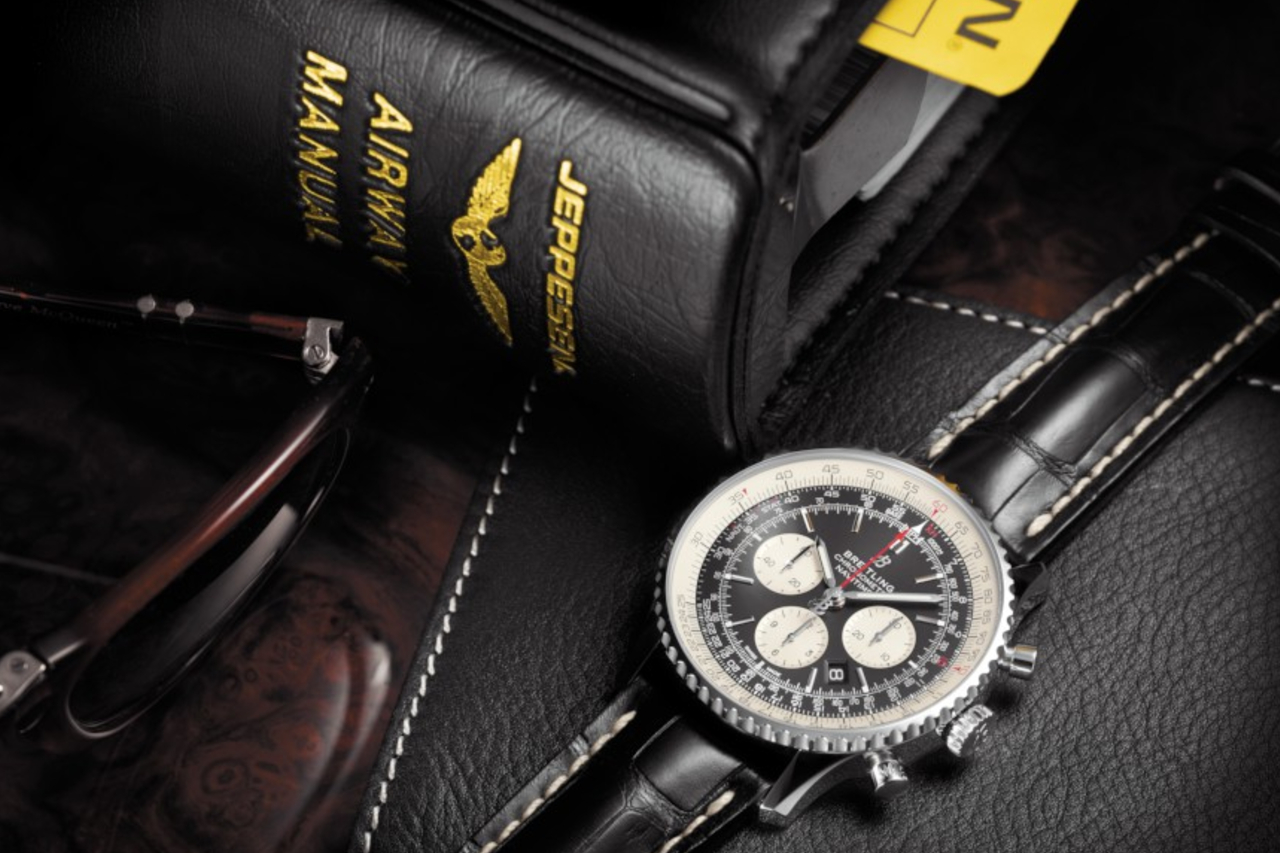 Strong and enduring, Breitling watches have long held an esteemed spot in the world of timepieces. Along with adorning the wrists of discerning men and women, these unparalleled works of construction are fixtures in the aviation world, where accuracy and reliability are essential. And of course, Breitling watches come in an array of sophisticated designs. You can feel confident that you'll find a style suitable to your taste and needs. At LV Luxury, we offer a broad assortment of state-of-the-art watches by Breitling and other top designers. Keep reading to learn about the various styles we're proud to feature in our shop at the Venetian.
Get to Know the Most Popular Breitling Styles
Between their cutting-edge designs and exceptional craftsmanship, there's a reason luxury watches are a symbol of one's place in the world. Still, finding the perfect timepiece can be a challenge. At LV Luxury, we love helping find the ideal watch for every wrist. Here are some of the most popular Breitling styles you can see in our stores.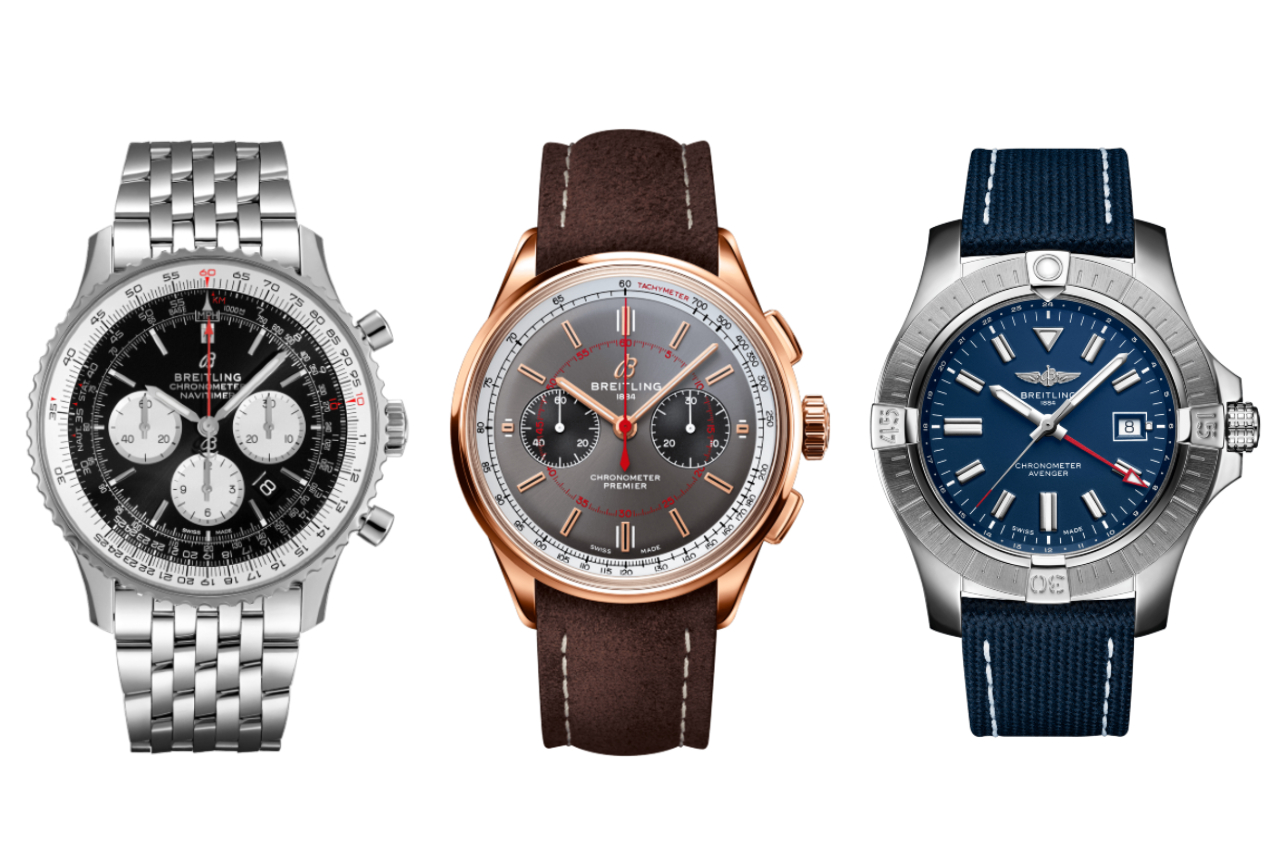 Navitimer: A watch with a 65-year history, the Navitimer is the timepiece for people who want to get where they're going on time while looking great. One of the most esteemed mechanical chronographs out there, this piece is beloved by pilots, race car drivers, and musicians alike for its accuracy. In fact, the Navitimer has been worn by the likes of Miles Davis, Jim Clark, Graham Hill, and Jo Siffert, among others.
Aviator 8: Another watch prized by pilots, the Aviator 8 is a stunning watch with impressive time keeping skills. Featuring the technical specs for which Breitling earned its soaring reputation, this watch works as well in the skies as on the ground. Choose from an array of bold and beautiful designs.
Premier: A top watch since the 1940s, the Premier combines elegance and quality for a timepiece that's truly unforgettable. Additionally, this decades-old design calls to mind rosy memories of years past. It's perfect for shoppers with a love of history and a passion for style.
Avenger: Need a watch to get you through life's scrapes and challenges? Featuring a sleek design, the Breitling Avenger is known for its safety and reliability. As a bonus, this style is robust and shock resistant, so you don't have to worry about it giving out at key moments.
SuperOcean: Are you more at home in the water than on land? Created in the 50s, the SuperOcean is a classic watch suited to leisure divers as well as those who dive for work. In fact, many military divers make this timepiece their top choice. Try it out the next time you feel like getting in the water.
Chronomat: Ideal for all occasions, the Chronomat looks as good on the athletic field as it does the Red Carpet. As a bonus, this model comes in various metals, including stainless steel and red gold.
Shop for Swiss Timepieces at LV Luxury
Save time by making LV Luxury's Horologio in The Venetian, your first stop for Swiss watches. We offer a wide selection of timepieces by more than 30 luxury designers, including Breitling, Omega, IWC, and more. Stop by today and let us outfit you with something exceptional.