How to Shop For a Timepiece For Your Sweetheart This Valentine's Day
January 8th, 2021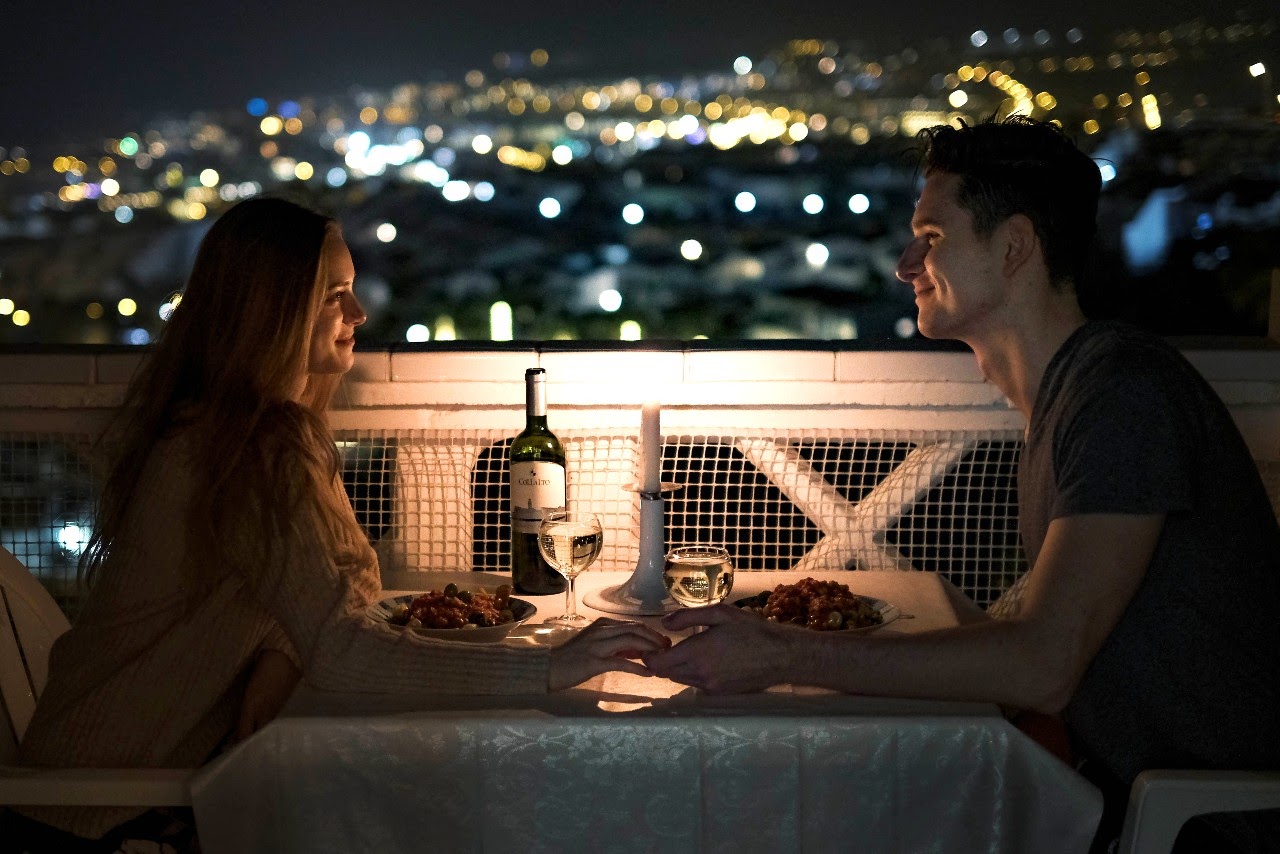 Luxury timepieces are the perfect gift for men or women. Show your partner how much they mean to you and keep them in style by adding to their watch wardrobe this Valentine's Day. Today's hottest timepiece designers have a wide range of timeless and modern styles that are sure to impress your sweetheart.
How to Make Timepiece Shopping Easier
Regardless of gender, timepiece shopping for him or her requires many of the same considerations. Whether your partner likes to keep things minimal or bold, our helpful tips below can help you find a luxury timepiece that they will love.
Know their Style: Do they prefer loud and daring patterns or simple and clean designs? Choose a watch that can complement their formal and/or casual wear. If your partner is into the latest technological advancements, a timepiece with a flurry of complications can do the trick. If they prefer a sleeker look, stick with the basics.
Set a Budget: Within any price range, you can find a sophisticated and smart piece that will wow when unwrapped. Setting a budget helps to determine which designers to browse as a starting point. Then you can decide which accents are worth splurging on.
Check the Movement: Quartz, automatic, or mechanical? Movements are the internal mechanisms that power your watch's functions. Some are more hands-on than others. Mechanical watches require manual winding while quartz and automatic require far less maintenance.
For Him
For the modern gentleman with a knack for timepieces, watches act as symbols of style and elegance. Whether you're going sporty, traditional, or contemporary, these innovative designers are sure to please.
Breitling
Breitling's stunning chronographs exemplify a mastery of craft and unmatched precision. Shop the Navitimer Collection for timepieces inspired by aviation. Take to the skies with these sleek and classic styles featuring alligator leather straps.
Perhaps you'd like the sophistication of the Premier Collection. These vintage-inspired pieces feature oversized pilot cases and superior shock resistance which can excel in high-speed fighter jets or the corporate boardroom.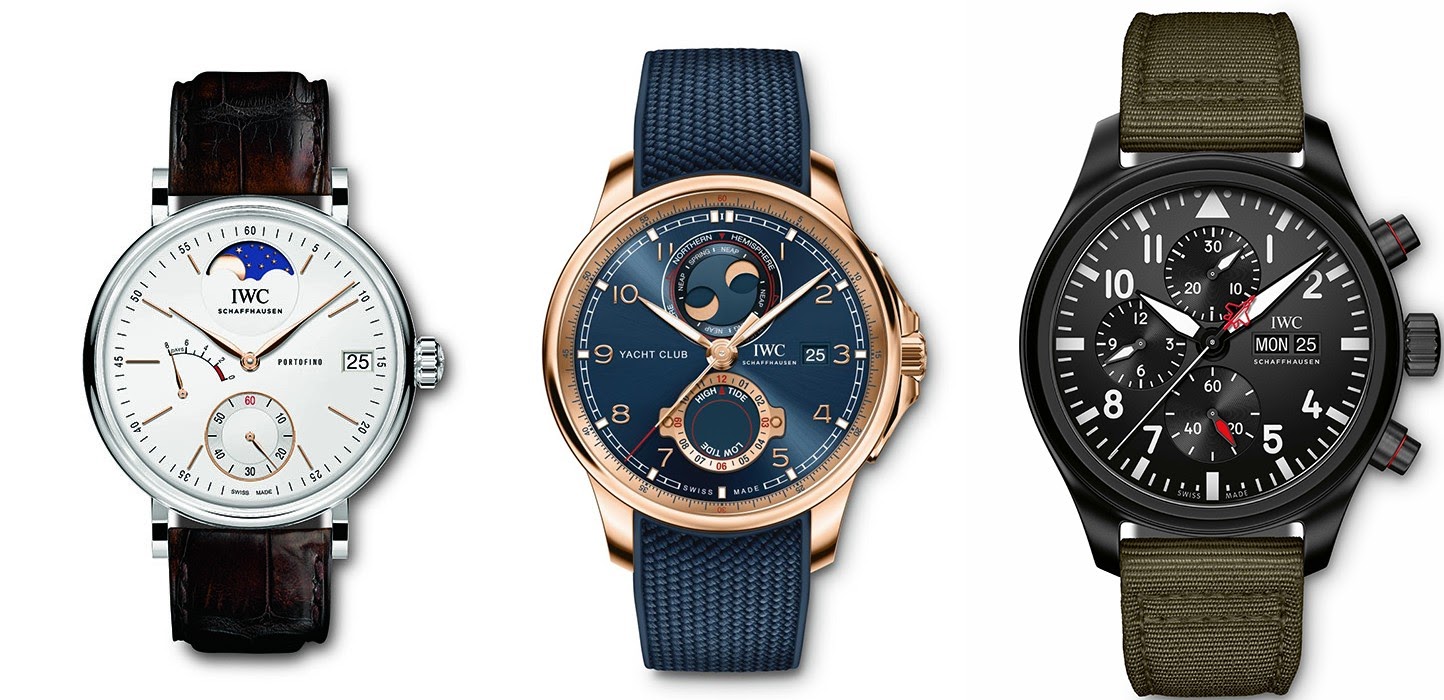 IWC Schaffhausen
Give the gift of Swiss luxury this Valentine's Day. IWC Schaffhausen's watch families boast an air of elegance and are made from ethically sourced materials. For a relaxed and refined look, shop the Portofino Collection. Classic and sharp designs feature a minimalist flair, a large case, and elaborately engraved designs.
The Portugieser Collection takes IWC's rich heritage and incorporates a modern touch. An oversized case features delicate details and a railway-track-style chapter ring. Its easy-to-read design features a vintage feel that borrows from timeless pocket watch styles.
For Her
Chivalry isn't dead when you provide a thoughtful gift like a luxury timepiece. Let her bask in love and happiness when you give her a fashionable timepiece that inspires confidence. Striking and elaborate or minimal and ageless, models from these timepiece designers will make your partner literally jump for joy.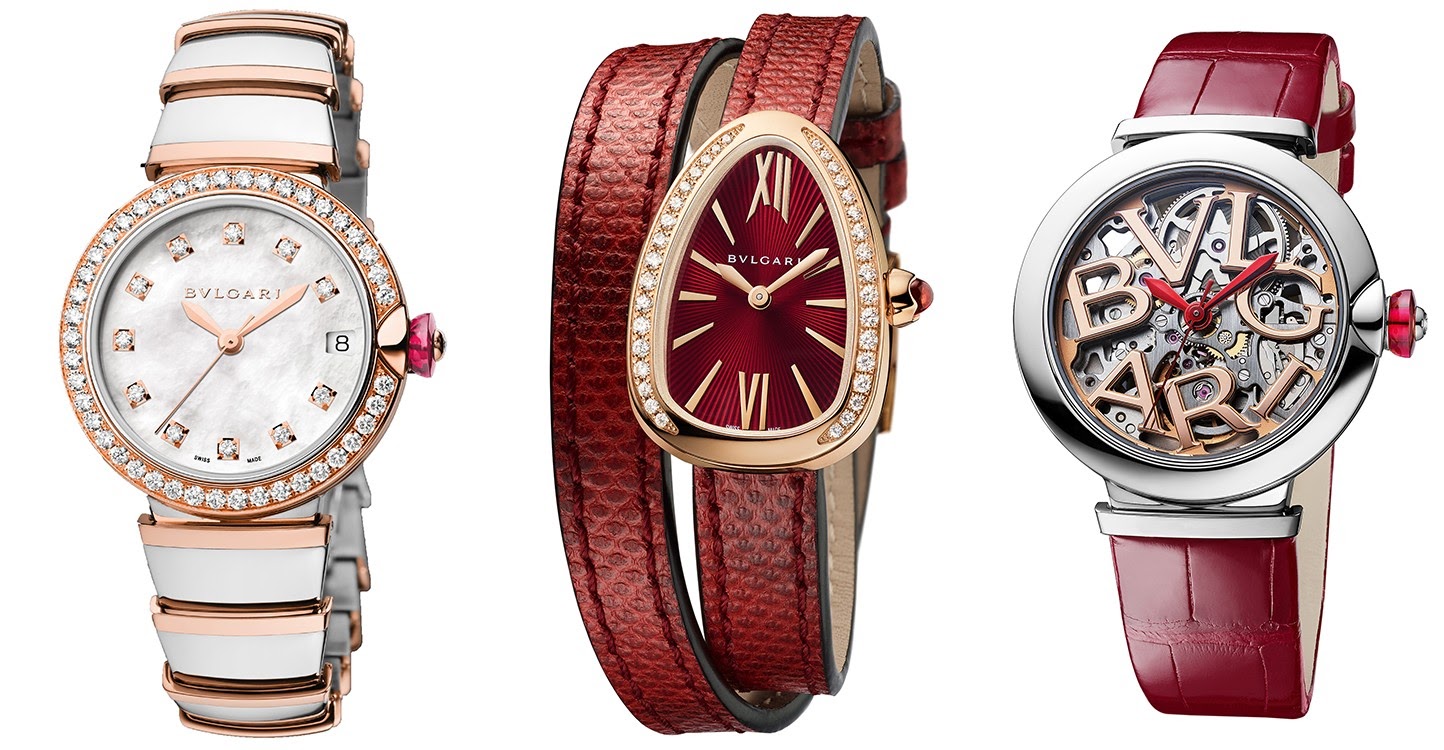 Bvlgari
Bvlgari is known for suave and daring designs, crafted from the finest metals and gemstones. The Serpenti Collection offers serpent-like designs that curve around the wrist in a delicate manner. The Lvcea Collection shines bright with mixed metal designs. Rose gold features add a warm glow while sparkling diamonds adorn the edges of the case.
Shop Luxury Timepieces at LV Luxury Jewelers
Make your Valentine's Day shopping a breeze with LV Luxury Jewelers. Stop by any one of our 5 luxury showrooms on the Las Vegas Strip. Our friendly and knowledgeable staff are here to help you find a gift that your partner will love.