Luxury Timepiece Care: Keeping The Legacy Alive
April 2nd, 2020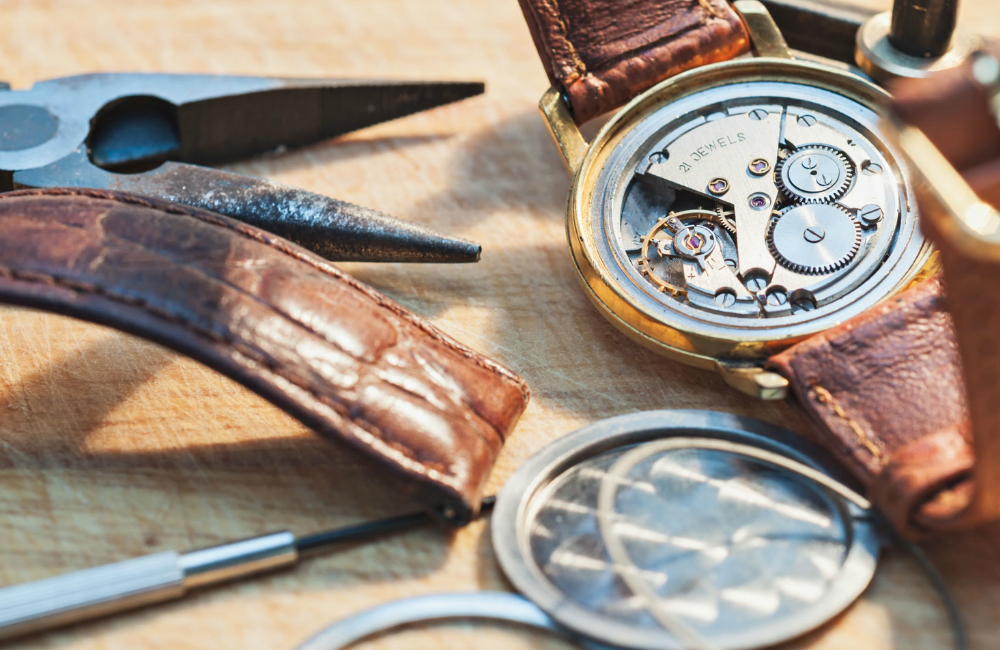 Luxury watches are a treasure, and should be treated as such. Everything from dust to moisture to dirt and drops can wreak havoc on the internal structure and brilliant metal finish of a timepiece. To get the most out of your luxury timepiece, practice these easy and simple timepiece care tips.
Cleaning A Timepiece
Like any luxury jewelry piece, elegant timepieces require regular cleaning and servicing to prevent any mishaps and avoid scratches. Dirt, dust, and oils can accumulate over time over the polished surface of your watch. Cleaning the timepiece with a microfiber polishing cloth or water every couple of months can improve the timepiece's luster.
Water Resistance
Just because a timepiece lists a certain level of water resistance doesn't mean you should freely submerge the watch in water any chance you get. Customers should avoid getting into the rain or a sauna, jacuzzi, or shower with a timepiece. A timepiece's gaskets and seals can quickly dry out and reduce the watch's water resistance.
Avoid Magnets
Luxury timepieces are composed of hundreds of moving mechanical parts that keep precise time. Unfortunately, getting too close to magnets can have a detrimental effect on the precision of your watch. Magnets in electrical appliances, mobile phones, or even handbag clasps can affect a watch's mainspring or hairspring and slow it down. Vintage pieces can be especially prone to magnetic damage.
Keep Away From Sunlight
The sun's heat can significantly affect the performance of your luxury timepiece. Sunlight can cause dial colors to fade under the UV light. The sunlight's heat can also reduce the watch's battery life. For quartz crystals, heat can diminish the watch's accuracy. In mechanical watches, heat can affect the lubrication in the watch's movement and reduce overall timekeeping ability.
Avoid Chemicals
A luxury timepiece has many enemies ranging from magnets to moisture to heat. Chemicals, colognes, lotions and other man-made are substances can get trapped in the small creases of a watch. Leather bands can be especially affected by these substances. Avoid putting on cologne or lotion while wearing a watch and make sure your skin is dry before putting on the watch again.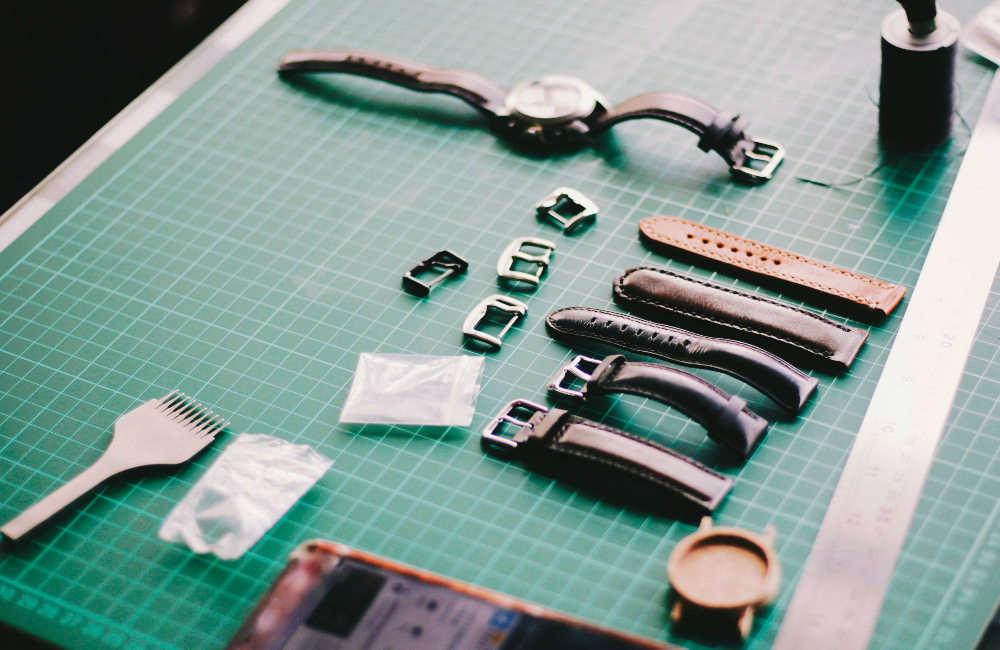 Winding Mechanical Watches
A proper timepiece care regimen includes keeping watches wound to prevent any timekeeping inaccuracies. Winding not only keeps the watch working on time, but also keeps the lubricants from drying out over time. Horologists recommend winding mechanical watches every month or few months, while manual wind watches should be wound every day. Winding your watch on your wrist can seem convenient, but you can unintentionally put too much pressure on the crown and break it or overwind the watch.
Storage
Luxury timepieces that get a lot of downtime require a specially constructed storage case to keep the watch scratch-free. Storage cases should come with a method of controlling moisture. Silica gel is one way to reduce moisture and condensation. Storage cases for timepieces usually come with soft pads to wrap around the watch. Cases can be made from a variety of materials including wood, leather, and glass.
Regular Service
Luxury timepieces should be serviced by professionals who can assess the piece's condition with a microscope and other tools of the trade. Horology experts recommend customers get their watch serviced every two to three years. If anything is amiss, watch repair experts can fix the problem and avoid any damage.
Watch Maintenance At LV Luxury
For all of your luxury timepiece needs, turn to LV Luxury Jewelers' jewelry stores in Las Vegas, Nevada. Our boutique jewelry shops in the Venetian Hotel, the Palazzo Hotel, and Forum Shops at Ceasers Palace carry the finest timepiece designers for men and women including Rolex, Breitling, Cartier, Patek Philippe, IWC, Tag Heuer, and more. We strive to bring customers the most exclusive and stunning timepieces and jewelry to give them confidence and style. Find the watch of your dreams at LV Luxury Jewelers.