Spotlight On IWC Schaffhausen: Timepieces As Engineering Marvels
June 15th, 2020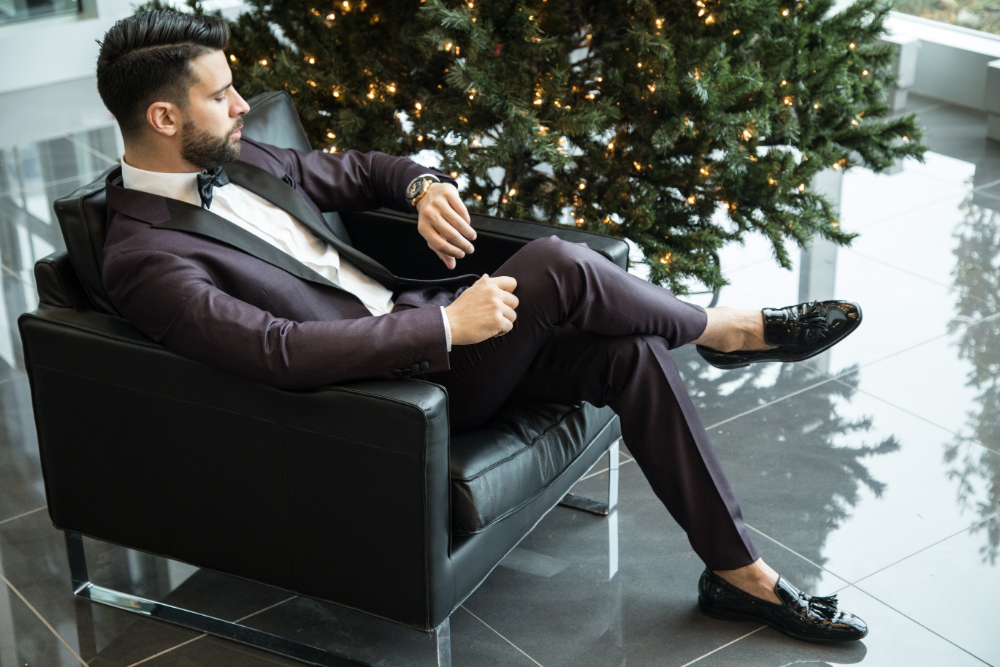 IWC Schaffhausen has over 150 years of watch-making experience and it shows with its quality Swiss watches powered by modern technology. Each timepiece is handcrafted to perfection in their Swiss facilities. Shop IWC if you're looking for a classic and sharp-looking timepiece that'll stand the test of time.
IWC Schaffhausen Watches
The International Watch Company in Schaffhausen was founded by an American innovator named Florentine Ariosto Jones in 1868. He set up camp near the River Rhine, hired the finest Swiss watchmakers, and used hydropower to manufacture the highest quality timepieces in the world.
IWC Schaffhausen's mechanical timepieces offer wearers a stunning level of detail and masterful engineering. Its luxury timepieces are made from ethically-sourced materials and come in an array of timeless designs. Shop IWC's six watch families including the Pilot's Watches, Portugieser, Ingenieur, Da Vinci, Portofino, and Aquatimer families.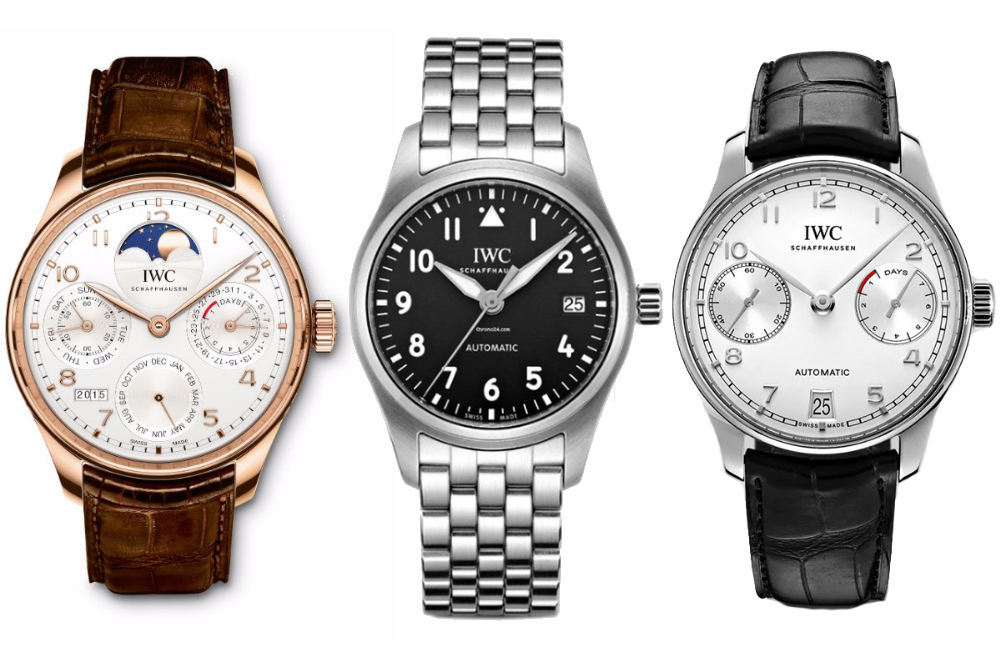 The Portugieser
Horology connoisseurs fawn over IWC's Portugieser Collection due to its rich tradition and mechanical ingenuity. The Portugieser Collection features a grand and commanding case size, Arabic numerals, slim feuille hands, and a railway-track-style chapter ring that evokes sophistication.
This luxury timepiece collection has been beloved since the 1930s. The collection's railway-track-style chapter ring is divided into one-minute sections making it easy to keep time. The watch collection also borrows influences from classic pocket watch designs with large and exposed movements.
The Portugieser's Classic and Chronograph collection cater to those that prefer the designs of the past. The Chronograph is a legendary IWC timepiece model featuring a compact case size and plenty of nautically-inspired details. Shop from stunning white or blue dials with functional and stylish complications.
Pilot's
IWC's Pilot's Collection takes inspiration from cockpit instruments with gleaming dial backgrounds, sleek hands, and sharp colors for a sharp and functional look. A larger-than-life and easy-to-grip conical crown harkens back to the first days of aviation.
Black dials with contrasting luminescent displays is a minimalist's dream. Numerals stand out against the matte-black dial background. Finally, the Pilot's Collection features the white triangular index at "12 o'clock" for pilots to catch the time at a glance.
Under the Pilot's Watch Collection, you can find watch families including the Spitfire, Top Gun, Le Petit Prince, Classic, and Antoine de Saint Exup'ry collections, each with their own unique twist on aviation-inspired timepieces.
Portofino
IWC's Portofino watch collection is the perfect timepiece to wear as you leisurely bask and sunbathe by the Mediterranean coast. The Portofino timepiece collection has been refined for over 30 years to create a classic, elegant, and understated look.
The Portofino collection has quickly gained a worldwide fanbase that continues to grow. Portofino's simple and elegant designs appeal to both men and women. A minimalistic dial with Roman numerals and easy-to-read hour markers complete the style.
Its large case size is inspired by pocket watches dating back to the 1970s with the advent of the L'pine pocket watch. An elaborately engraved design on the back of the case depicts a charming fishing village on the Ligurian coast.
IWC Watches At LV Luxury Jewelers
Shop at LV Luxury Jewelers' Bellusso location in Las Vegas, Nevada for a wide array of IWC Schaffhausen timepieces. Our five Las Vegas jewelry store locations are proud to carry a wide range of luxury timepiece designers such as Rolex, Patek Philippe, Breitling, Cartier, Grand Seiko, Longines, and more. For more information on our watch selection, contact any of our Las Vegas locations or send us a message at info@lvluxuryjewelers.com.