Deck the Hall With Luxury: 2023 Holiday Jewelry Gift Guide
November 15th, 2023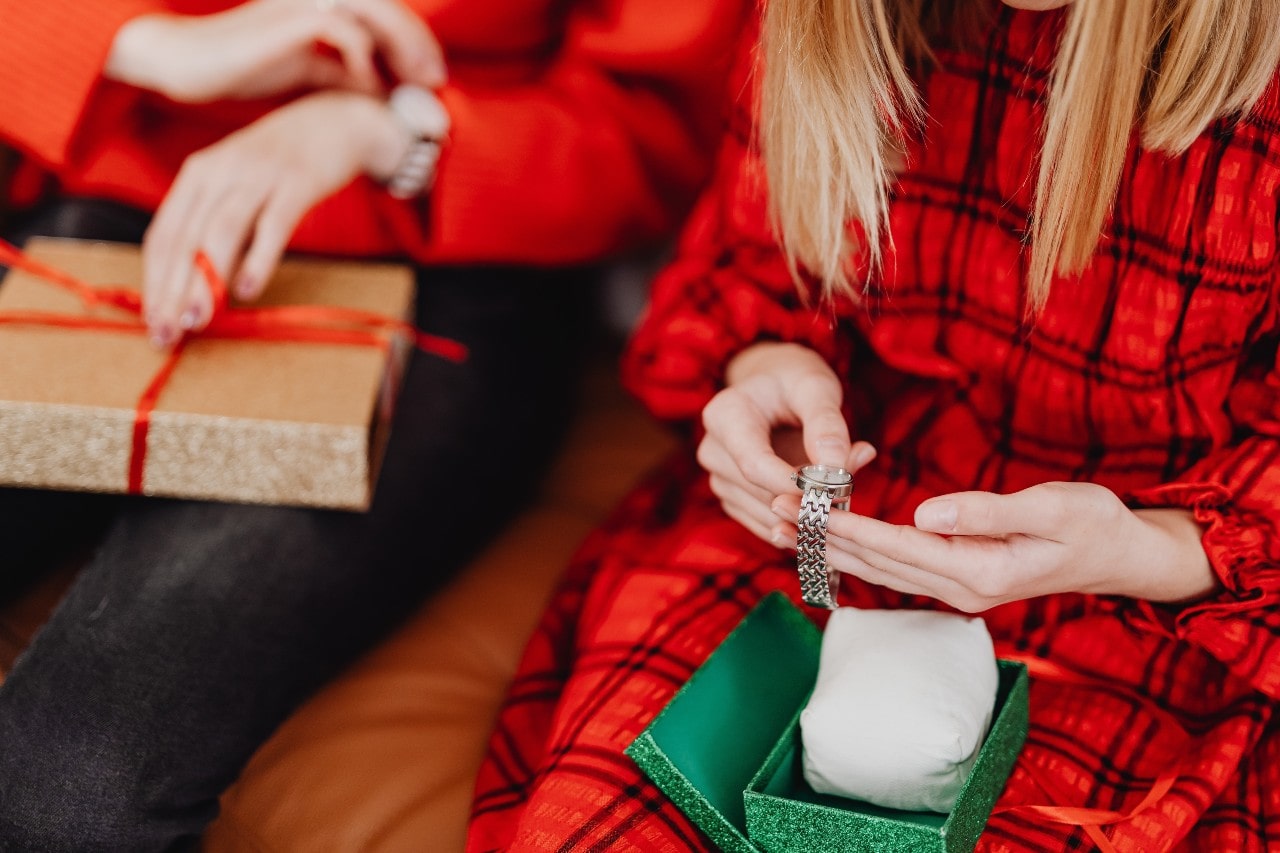 High-end jewelry and timepieces make for some of the most phenomenal gifts as they not only serve as a fashionable accessory but also a representation of your affection. Their unmatched aesthetic value elevates any look, and their lasting nature promises enduring admiration. Choosing the ideal piece necessitates a deep understanding of your loved one's aesthetic tastes, personality, and lifestyle. Such selections serve as a testament to the bond you share. With this curated guide from LV Luxury, navigate the world of opulence seamlessly, and find an accessory that captivates and creates lasting holiday memories.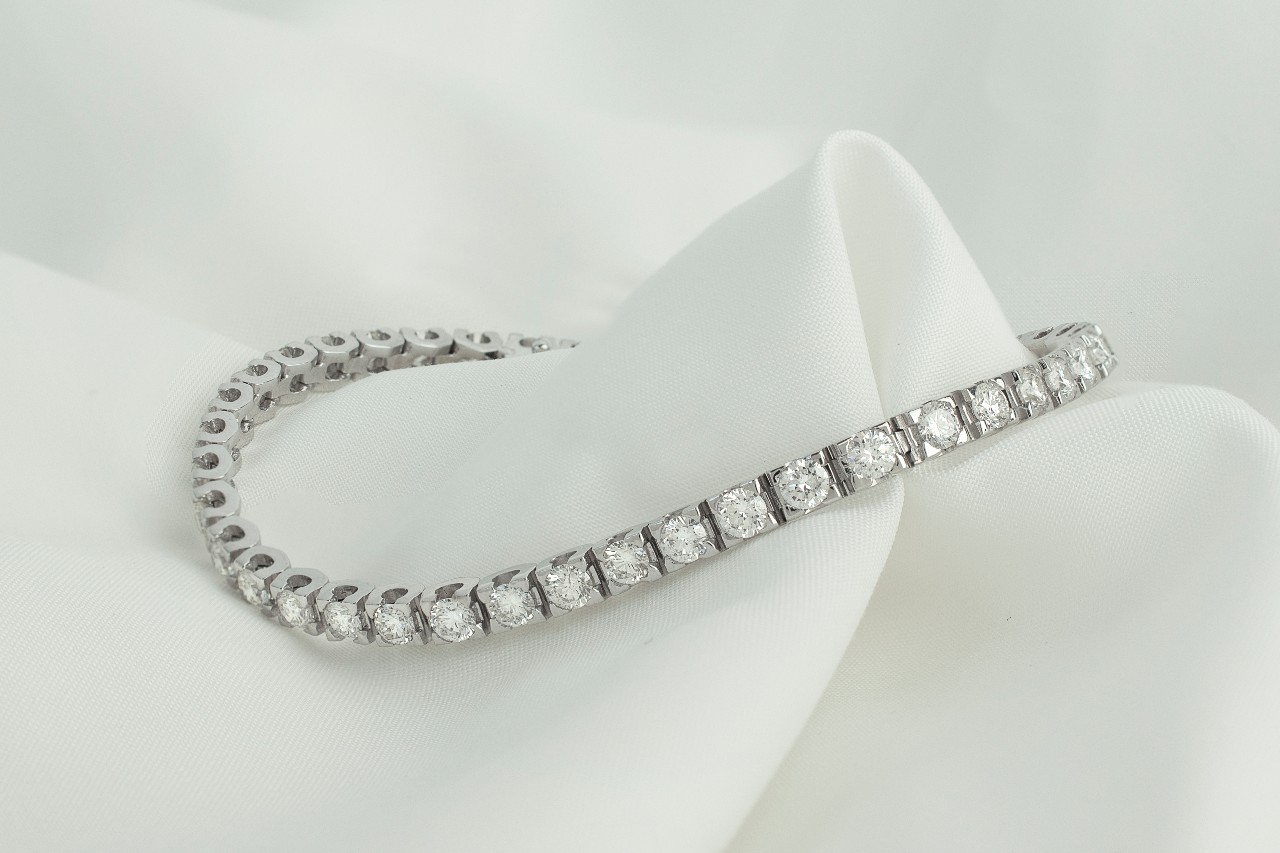 Timeless Diamond Tennis Bracelet
Epitomizing enduring elegance and sophistication, the subtle yet dazzling allure of diamond tennis bracelets makes them a coveted accessory for those who appreciate luxurious, classic designs that radiate sparkle. Each link, meticulously adorned with diamonds, catches light beautifully, delivering an exquisite play of brilliance and fire. They are the ideal holiday gift for individuals who have an innate love for pieces that are iconic. Such bracelets transition effortlessly from day to night, making them versatile and suitable for any occasion.
For connoisseurs of premium diamond jewelry, Kwiat distinctly stands out as a fine choice. Their craftsmanship is unparalleled, with every piece reflecting an unwavering commitment to quality. LV Luxury is proud to present an extensive inventory of diamond jewelry by Kwiat, ensuring that those seeking the pinnacle of beauty will find a piece that resonates deeply with their personal style and sentiments. This holiday season, a diamond tennis bracelet from Kwiat promises to be a gift of unmatched brilliance and significance.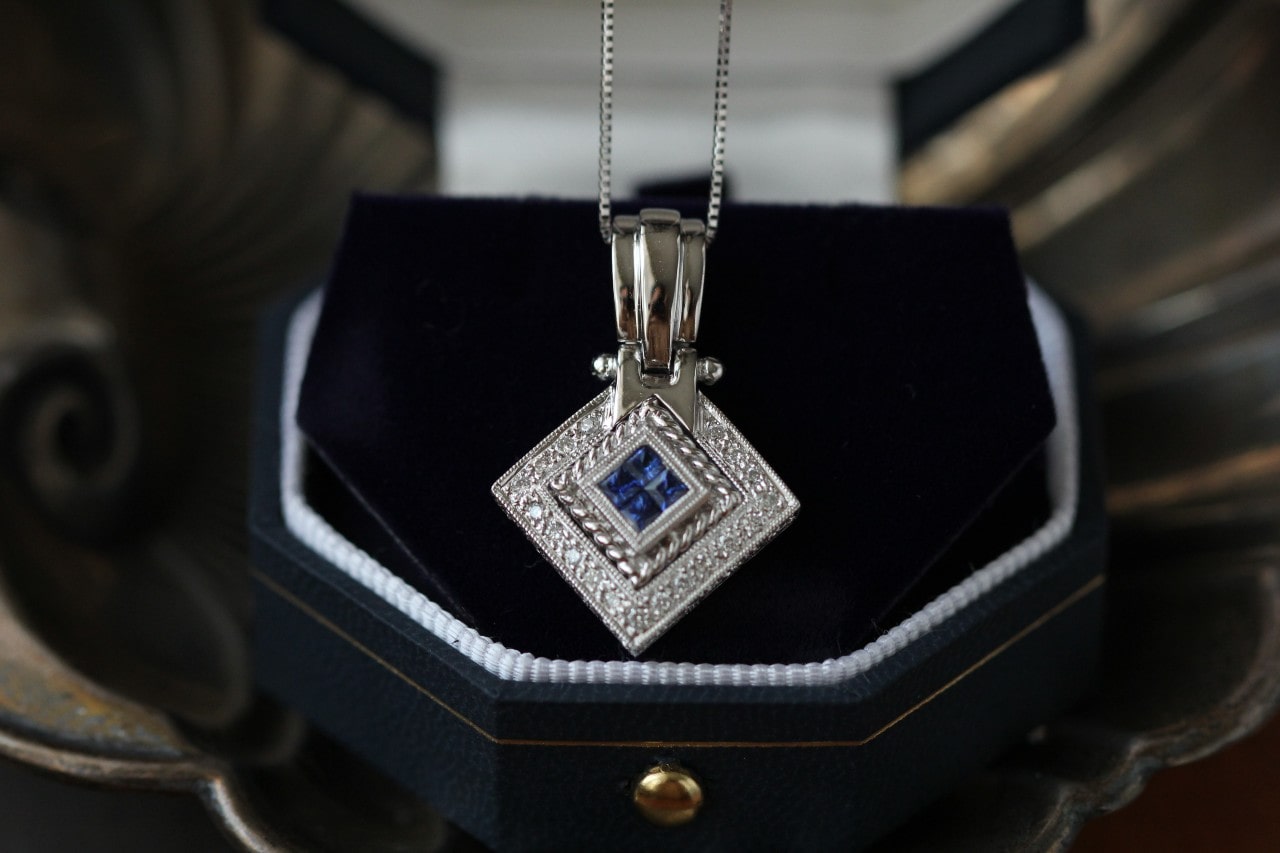 Sentimental Birthstone Pendant
A synthesis of beauty and sentiment, gemstone pendant necklaces make for a truly special gift. Selecting a gem that features your loved one's favorite color, represents their birth month, or carries mutual significance amplifies the necklace's value beyond aesthetics. This thoughtful gesture ensures that the gift is not just visually captivating but also serves as a heartfelt reminder of the love shared and the consideration invested in personalizing it. Each time the pendant rests close to their heart, it will evoke memories, emotions, and the bond you both cherish.
LV Luxury, in collaboration with the illustrious designer Fred Leighton, offers an impeccable selection of gemstone jewelry. Leighton's designs seamlessly blend the allure of precious stones with unmatched craftsmanship. For those wanting to gift a token of affection that resonates with personal meaning and timeless style, the gemstone necklaces by Fred Leighton at LV Luxury are the quintessential choice this holiday season.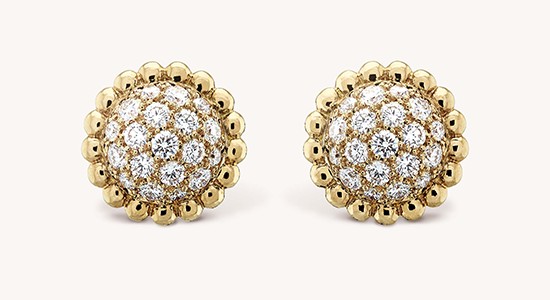 Glittering Diamond Stud Earrings
Embodying classic elegance, diamond stud earrings never fail to enchant, making them a coveted gift during the holiday season. Clinging closely to the ear, they accentuate the contours of the face with a gentle and subtle sparkle. Their understated charm makes them a versatile accessory, allowing your special someone to effortlessly incorporate them into their everyday attire, adding a touch of luxury to even the simplest of ensembles.
These exquisite Van Cleef & Arpels Perlee diamond earrings stand out as a phenomenal example with their painstaking beaded detail, a testament to the brand's impeccable craftsmanship and distinctive design ethos. This pair, available at LV Luxury, harmoniously melds the radiant allure of diamonds with the iconic bead setting signature to Van Cleef & Arpels. Gifting these earrings not only presents a piece of artistry but also shares a story of heritage and luxury that the recipient will cherish for a lifetime.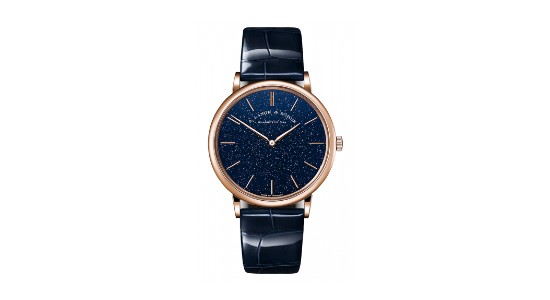 Mesmerizing Dress Watch
The allure of a dress watch lies in its versatile elegance. Sleek and understated, these timepieces effortlessly complement a myriad of outfits and are apt for numerous occasions, from professional meetings to intimate dinners. When gifting, it's essential to find a piece that mirrors the recipient's unique personality, ensuring it resonates deeply with their style and sensibilities.
Take, for example, this unique A. Lange & Söhne Saxonia watch, available here at LV Luxury. Its deep, captivating blue dial is evocative of a winter night sky, stirring emotions and thoughts of the vast cosmos. This particular design would be an exquisite choice for someone who is enamored by the wonders of nature, space, or astrology. This watch is not just a testament to time but also a reflection of celestial beauty, making it a memorable gift that speaks volumes about the thought and love poured into selecting it.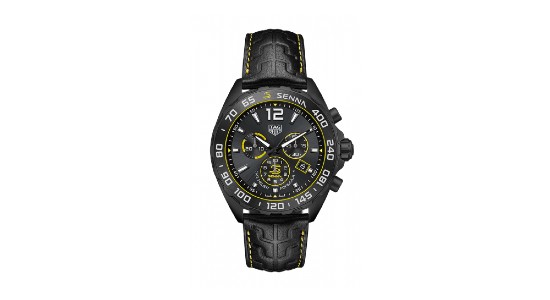 Sporty Chronograph Watch
For individuals with a zest for action, a sporty chronograph watch will be a delightful surprise. A chronograph, at its core, functions as both a display watch and a stopwatch. This dual functionality caters to those who cherish accuracy, especially in sports or other time-sensitive pursuits, allowing them to measure elapsed time with pinpoint precision.
This remarkable TAG Heuer Formula 1 quartz watch embodies this ethos of sporty precision. Its robust design, combined with the intricate details of its chronograph subdials, exudes an aura of athleticism and sophistication. Whether for someone engaged in motorsports, athletics, or simply an admirer of intricate timekeeping, this TAG Heuer piece stands as a testament to the brand's commitment to quality and performance. Gifting it ensures you're presenting not just a watch, but an emblem of passion and precision.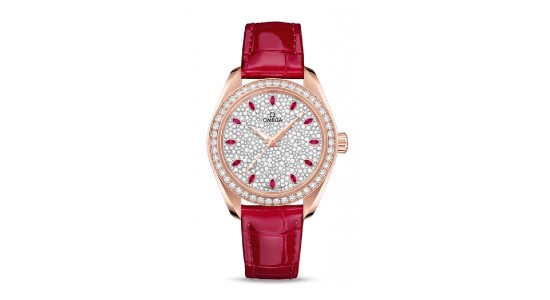 Gemstone-Studded Ladies' Watch
For women who revel in the vibrance of rich color, the shimmer of diamonds, and the allure of luxury timepieces, a watch adorned with precious stones is a matchless gift. These timepieces are more than mere instruments of timekeeping; they are statements of elegance, individuality, and sophistication. Such watches celebrate the confluence of artisanal craftsmanship and horological expertise, infusing every tick with a touch of opulence.
This elegant Omega Seamaster watch is a quintessential exemplar of this philosophy. Its exquisite face, punctuated with a myriad of gemstones, captivates and entrances, reflecting light with every subtle movement of the wrist. This Omega piece is tailored for those with discerning tastes, who find joy in life's luxuries and are unafraid to express their vibrant personality. Gifting this watch becomes an ode to their spirit, ensuring every moment they experience is tinged with elegance and panache.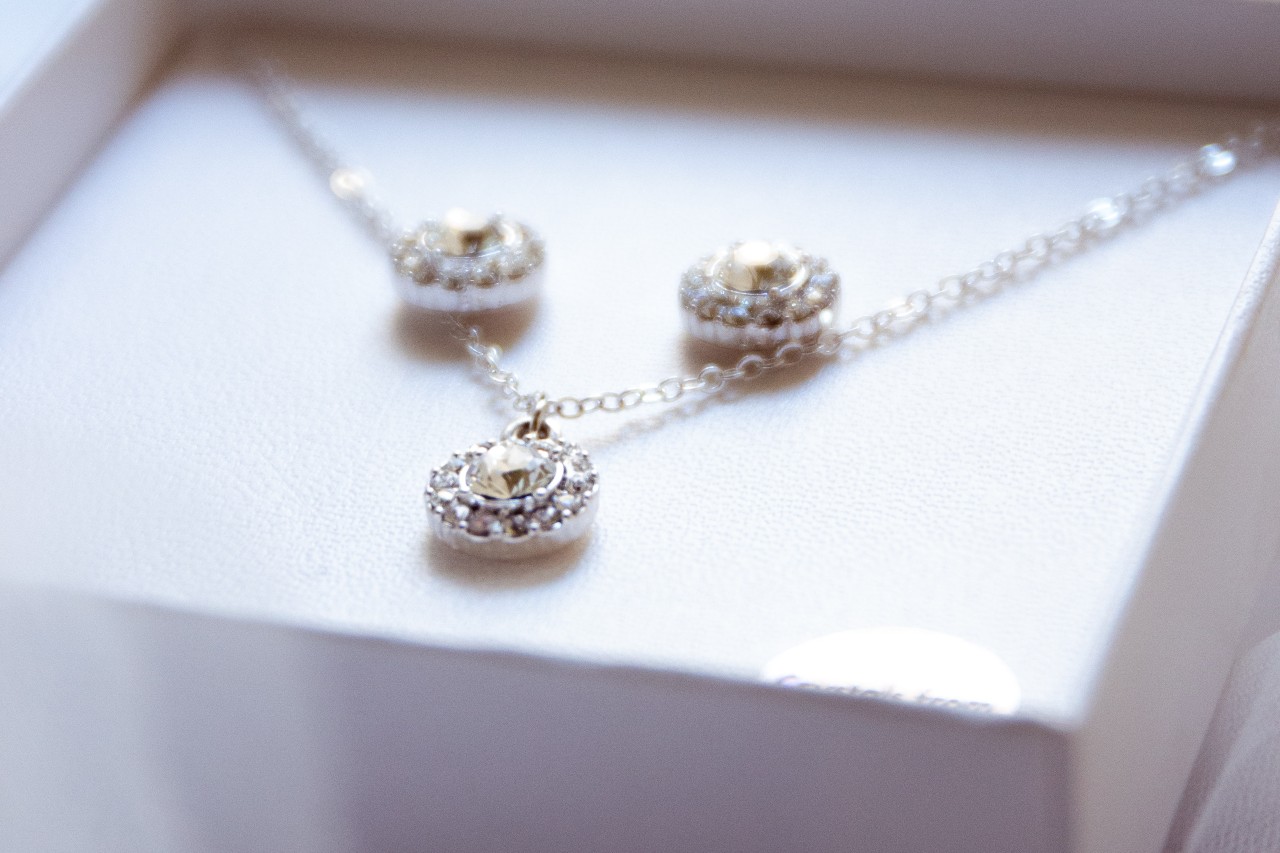 Shop Designer Holiday Gifts at LV Luxury
This holiday season, elevate your gifting with exquisite jewelry and timepieces from renowned designers at LV Luxury. Immerse yourself in the opulence of our five distinguished Las Vegas jewelry stores. Explore the refined collection at Bellusso within The Palazzo, delve into luxury at LV Luxury Jewelers at The Shops at Crystals, discover the brilliance of Kwiat at The Wynn, experience the timeless charm of Van Cleef & Arpels at Caesars Palace, and marvel at the horological wonders at Horologio inside The Venetian. For more details on their unmatched products and services, do not hesitate to contact us.